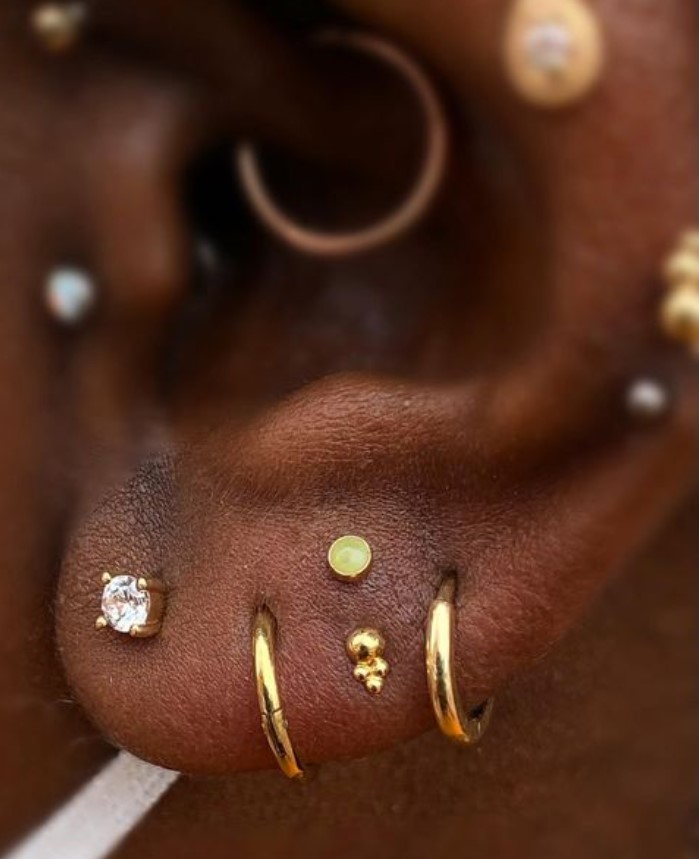 Manny Guillen of San Diego, CA
Manny is a busy traveling piercer! Although his initial interest in the field was as a side hustle, it quickly became clear that full time piercing was a much happier life plan than the current track before him.
Manny loves giving people their confidence. When clients present with unique anatomy, calling themselves weird or mishapen, he works hard to help them feel confident with their body after installing beautiful jewelry.
We are thrilled to bring his expertise with ear curation, unique anatomy, philtrums, and beautiful stacks of gems and rings.
Book Manny May 6th - May 16th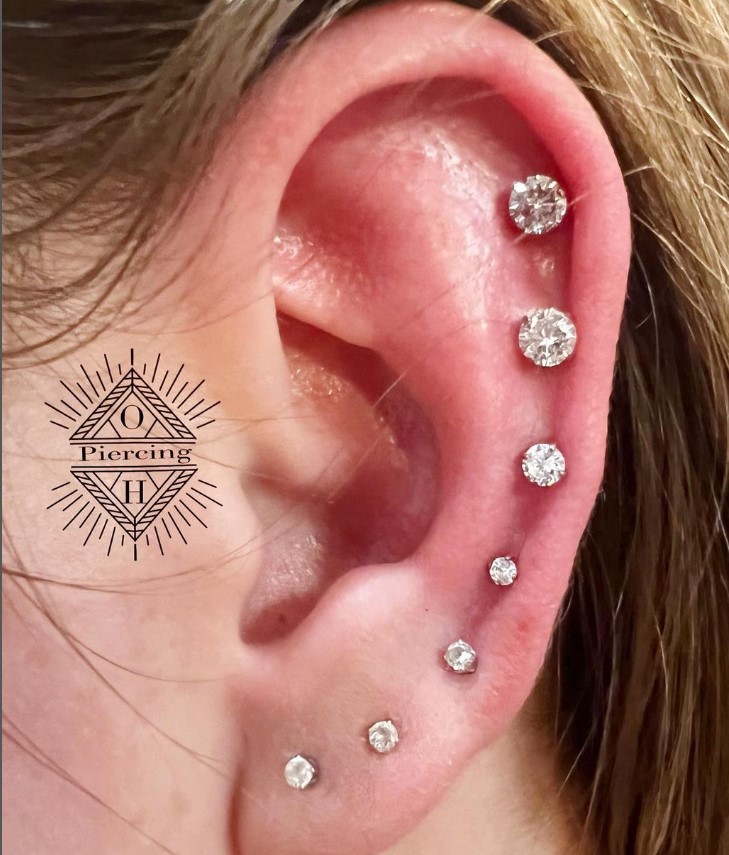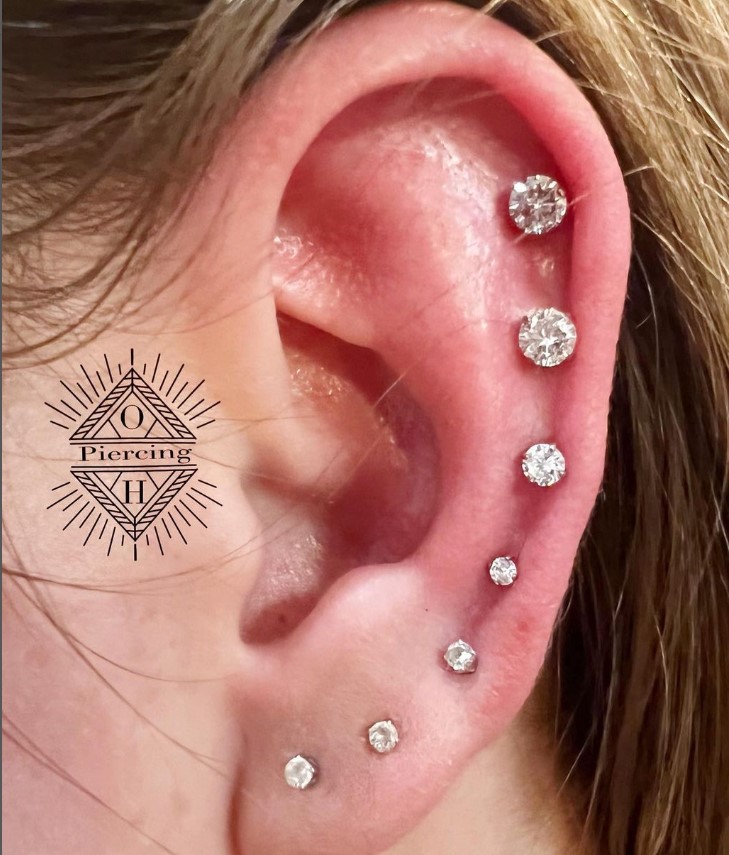 Olivia Hatton of Dayton, OH
Olivia is a rising star in the piercing world! She loves to create visually interesting placements and thrives in bringing your dream curation to life. Excellent piercing takes time, and Olivia has worked with diligence and intention to get where she is today.
She loves piercing because it gives the technical brain a chance to get creative and expressive!
Olivia's visit will be short and sweet, so be sure to get scheduled quickly!
Book Olivia May 25th - 30th
Are you interested in guest piercer placement with Agave in Bloom?
Submit an application today!