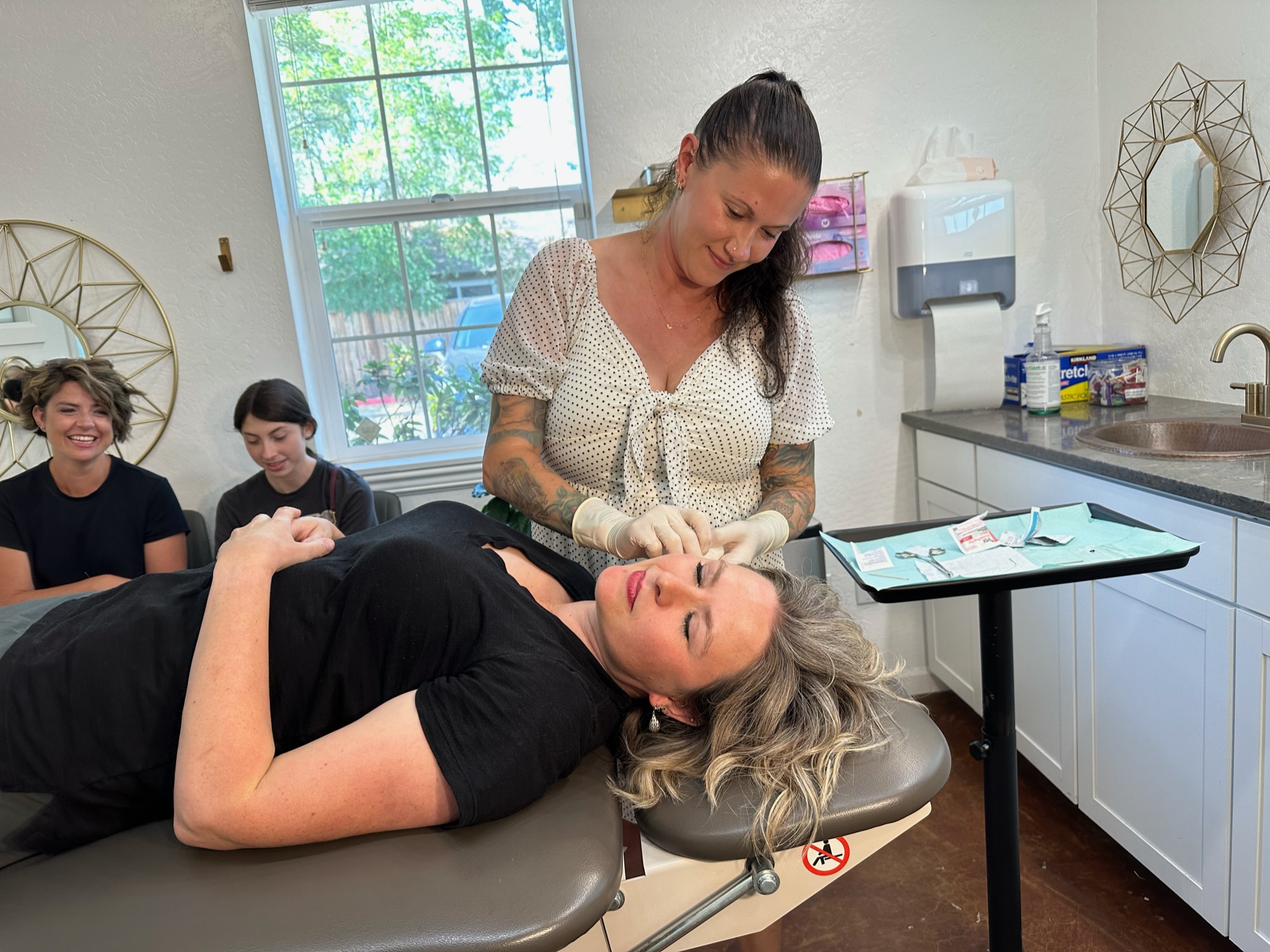 Throw a Private Piercing Party to Celebrate!
This unique experience is perfect for pre-wedding celebrations, birthdays, reunions, and more!
Our private studio will be closed to the public for a 2 to 3 hour duration while you and your closest friends create memories for a lifetime.
The Details:
1 - Parties are available for 4 to 6 people. You will have at least two piercers working with you. All participants must be 16+ years old with photo ID (and legal guardian present, if necessary).
2 - Each piercing fee also includes refreshing snacks, non-alcoholic beverages, and fun souvenirs to make the time even sweeter.
3 - Booking is completed over via email, with a deposit/piercing fee of $75/pp for the first piercing. Additional fees may apply for more than one piercing.
4 - Our studio will be closed to the public at this time - no walk-ins, shopping consultations, or phone calls. Your party will have our complete attention.
5 - Availability is limited, so submit your booking request 3-4 weeks in advance. Last minute requests may not be possible.
Request a Private Piercing Party
Please include the names, ages, and any food allergies of each person receiving a piercing.
We will email you to confirm details, dates, and send an invoice for booking.
Include your first and second choice dates desired. We require at least 3-4 weeks in advance for scheduling.